Our Personalised Recruitment Services
All of our recruitment services can be adapted to your personal needs, whether you need a model that is start-up friendly or suited to a global organisation. Just contact us and we'll talk you through the hiring service that is most suited to your individual business needs.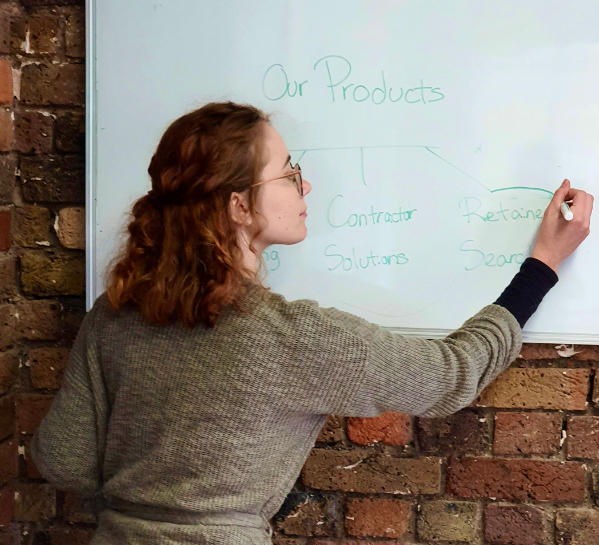 Contractor Solutions
Contractor Solutions
Our IT, media and broadcast contractor hiring service has been at the core of PCR Digital for over 20 years. In that time, we have built extensive networks of highly specialised talent, which allows us to perform efficiently within complex markets.
We provide you with a shortlist of the best candidates available on the market, highly personalised to your company's requirements. Our priority is to decrease your hiring workload, so you will never receive any irrelevant CVs. Instead, we will work to bring you diverse candidate profiles who are a great culture fit for your business.
Pricing:
In terms of fees, you won't get any surprises with regards to charges or pay. For contract hires, we offer fixed and fair margins and statements of work costings. We are transparent with our contractor payments and only charge you after contractor payment has been made. Contact us to discuss our contract rates.
On-Demand Resourcing
On-Demand Resourcing
On-Demand Resourcing is a flexible, start-up-friendly recruitment model that allows for low-commitment internal resourcing teams. Larger businesses can also use this service to extend their hiring reach for skilled technology roles.
In this service, we function as a temporary internal resourcing team on-site or remotely until your hiring needs are fulfilled. You decide the extent of the services you require, from sitting in on interviews to managing offers and onboarding.
We work closely with CTOs and hiring managers to embed ourselves in your company culture, delivering a handful of the best-suited CVs for managers to interview immediately.
Pricing:
Through our industry-unique payment plan, we have set fees based on salary bands which you will pay through flexible, pre-discussed instalments. If a candidate leaves within the first 12 months, you will stop paying instalments immediately. Please contact us for your personalised rates.
Retained Search
Retained Search
An alternative, cost-effective headhunting service for your niche or discrete hiring needs.
This is a one-on-one headhunting service with guaranteed exclusivity on the role(s). One of our dedicated consultants works with you personally to fill the position(s) and provides you with a personal recruitment plan.
Our consultant also works to provide you with industry mapping, advice, job-spec writing, and CV delivery. We work with you personally, from the start to the finish of the hiring process.
Pricing:
Retained Search works via a one-off deposit of £3,000 to guarantee trust and exclusivity, as an alternative to the industry standard of three installments.
Client FAQs
Client FAQs
We have fixed rates that we discuss with you after you make contact with us – we will then understand your needs and the services you require to find your price band. We also have a pricing pdf which we can share with you.

Our exclusive Retained Search service will always have the £3000 retained fee.

We source technology specialists for Digital, Broadcast and Video on Demand, and Enterprise IT. This includes recruiting technical and business analysts, architects, product specialists, designers, testers and digital marketers. We also source project and program managers, support engineers, developers and data specialists.  This is only an overview of the many roles that we recruit for so please do get in touch about your specific requirements.

All of our recruitment is entirely tailored to you. We will talk to you to find your hiring requirements and concerns. What it is that drives you, what it is that makes you tick. You will then be paired with a consultant (or consultants) who best suits your requirements. They will get to know your organisation and will work with you to find your ideal recruitment model – adapted to your budget, your company culture, and your goals.

Of course! Our consultants gather data about the market on a daily basis. Through the conversations that we have with our candidates and clients and the research that we do, we can give you a holistic view of the market to help you make the right hiring decisions. Whether you are an existing client or not, we are always happy to join you on a call.
Background opacity overlay