Mo Newman - Creative Content and Broadcast Operations Recruiter
I place my candidates within roles that are perfectly suited. It's not just about filling a position, it's all about making people happy in their everyday work life. Your happiness is my success!
I work hard to find the perfect candidate, and I really listen to what people are looking for. Building relationships and working with people is what I love! I genuinely thrive on learning about my clients, candidates, and their projects.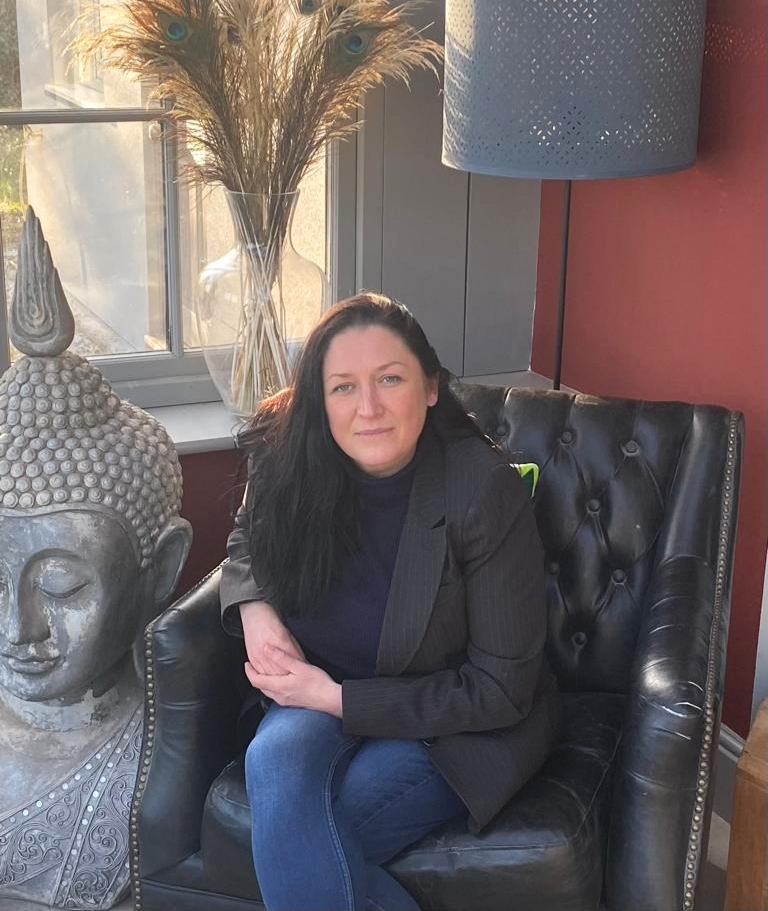 Mo was an amazing support throughout the recruitment process for my new role. She knows exactly what she is doing and really set me up to succeed, she knew that I would be a great fit for the role and the team, considering my experience and helped ensure that I put my best foot forward. Mo in an expert, she knows her clients and understands her candidates. Her calm, positive and friendly nature was just an added bonus.
Kenke Danmole
I'm glad we connected. It's refreshing to come across a recruiter who genuinely cares about joining the right people with the right company.
Emmanuel Kwakye
What is your specialist area?
As a creative content and broadcast operations recruiter, I cover a whole host of roles, but my three main areas are:
Placing creatives, whether that's creative directors, creative project managers, creative strategic planners, social media managers, content producers, content editors and digital or graphic designers. This is as close as I will ever get to being creative myself: they do the job I wish I could!
Looking after MCR and Broadcast Engineers. They ensure live feed reaches your TV, meaning we can watch World Cups that are being hosted anywhere in the world from our home or local pub. What's not to love?
Working with media managers, like content coordinators, schedulers and content project managers. The people that ensure that content is processed for on-demand platforms.
I love great content, the clever people who create it and the clever people who ensure that we can see it!
Why are you a recruiter?
I was thrown back into work after raising a family, my best friend gave me a taste of recruitment and I realised I wanted more. My first attempt was halted due to covid and then I was lucky enough for PCR Digital to find me.
Why recruitment? Because I love people and giving them the opportunity to have a better day-to-day in their career.
Why PCR Digital?
THE BEST TEAM EVER! The support and friendships I have gained since joining PCR Digital covers the whole team. We can be ourselves, we are allowed to learn from our mistakes and we have the best fun along the way.
Our MD, Jane Abbott, never suppresses us. Instead, she supports us to push our own boundaries which has really helped with my confidence and growth.
My mentor David King has had my back from day one. I know I can turn to him with questions at any point, this can be said for the whole of the team. I can see why David has been with PCR Digital for 25 years.
What are you passionate about?
My family and football. Everything I do is for my family and this is where my love for football comes from, too.
What do you love the most about your job?
Everything! The highs and even the lows. The highs always make for a great story on top of the buzz and the lows have helped me grow as a person.
I love to multitask and this can certainly be said for recruitment. I love to beat the competition, especially if they've already been working on a role. I love to connect with people and help them. I love to push boundaries and place someone in a role that is going to drive their career forward.
What is one fun fact about you?
I love to dance in my kitchen with a glass of wine. Even better if I have friends over, but I'll do it just as happily on my own.
Is there anything else you'd like to say?
I can hand on my heart say that I love working for PCR Digital and I now consider every person on our team a friend.