Working as a Tech / Digital Contractor for the 1st Time
You don't know what you don't know so our series of interviews with first time contractors is here to help you with the unknowns and guide you through some of the terminology and your questions!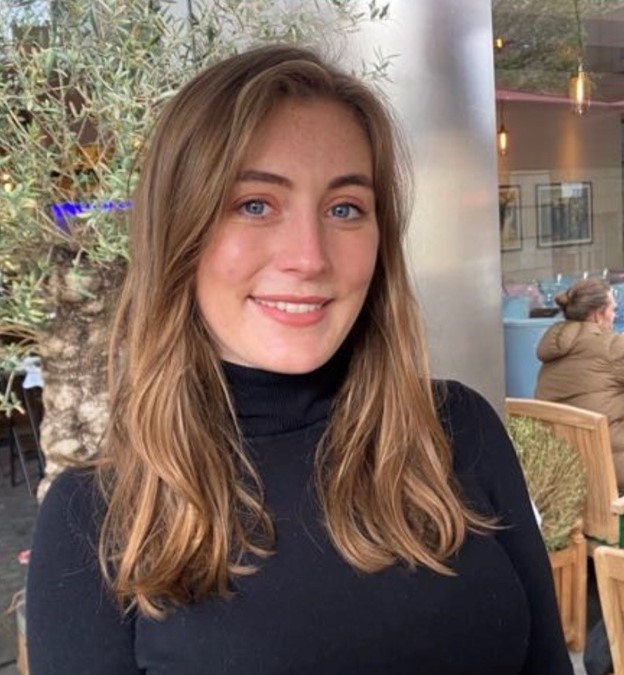 Working as a Tech / Digital Contractor for the 1st Time
Contracting is second nature to us at PCR Digital and sometimes it's easy to overlook some of the challenges or questions that a first-time contractor may face. Jane Abbott, Director at PCR Digital, had the pleasure of sitting down with one of our newest contractors to do a little digging and find out what it's like starting out in the world of contracting.
Last week, I got to meet with one of our new contractors, Alex Jones, and over a spot of lunch find out how Alex's first experience of contracting as a Limited company contractor had been. It raised one or two questions and I thought it would be good to share our chat and then try and answer a question or two.
"Alex, I understand that this is your first experience as working as a Limited company contractor?
Yes, that's right.
Can you talk me through the process from when you were first offered the contract through to getting your first payment.
So, I was offered the contract and there was a bit of a debate between an umbrella company paying me or setting up my limited company. The contract was outside of IR35 so I could choose between these options. I just thought I'd prefer to avoid any problems and have full control, so I chose to go for a limited company. Once I'd made that decision, I had a bit of look online as to how to do it and I decided that I'd rather just get an accountant to do it because it sounded a bit simpler. I had a referral from one of my friends who has a good accountant and he set up the company for me and registered me on Companies House for a reasonable fee. It was all very straight forward and from that point, all I had to do was set up a limited company business account. I went with Monzo for ease and that was pretty instant. You just needed all the limited company details to actually get set up. Once I had the bank details in place, I just needed to provide these to PCR with proof of the account and some other fairly standard compliance documents and I'm now being paid each week directly into that account. 
Great. And did you understand the difference between working through an umbrella company and working through a limited company?
Well, I understood that if I was working through an umbrella company, they would be responsible for paying the tax and NI and that I'd also have to pay a fee for them to be doing this.  But I just wasn't sure about this and whether they would get my tax right from the offset, so that helped me decide again that I'd go with a Limited company.
And are there things you now know about contracting that you wish you'd known before you started contracting?
Well, to be honest, before this I was a freelancer for a bit and then I was temp on a temporary job being paid by the hour and now I'm a Limited Company contractor. I do find it all a bit confusing that companies often seem to dictate how they want someone like me to work. I also didn't know that I would have to have Limited company insurance in place – that needed more explaining to me.
That's helpful to know Alex, as we can explain this and share information that might demystify why these different ways of working exist and more about insurance too. We try and really help those who are contracting for the first time but I can see there is more information we can share.  Is there anything else that you think we could be doing to help first time contractors?
Yeah, I think that PCR already does a lot to help you. But there is a lot of information given over to you in the first instance and you really need to read through quite a bit. Everything is automated so it can seem like there is a lot all at once.  So, I think PCR has to make the process as simple as possible so that the contractor has the best experience.  You also don't know what you don't know! So just to explain about the tax because not everyone knows about how tax is done for different types of employment and then why limited companies need business insurance. 
OK, that's good to know.  And how has your experience of working with PCR digital compared to working with other recruitment agencies?
Well, overall, it's been a really lovely experience. Obviously, I've been successful in getting the role, which does help, but there's been a lot of good communication from the interview process in terms of preparing me, making sure I understood the role and going above and beyond in making sure I had research about the company so that the interview went as well as it could. And there is lots of checking in – you know Joe calls me once or twice a week just to make everything is going OK.
Thank you, Alex.  Your feedback will really help shape how we can make first time contractor's experience, the best possible one.  And long may you continue to contract with us.
No worries. Thanks."
I've listed below a few of the questions raised from our chat and given responses. If you would like more information around contracting within the tech, digital or media space, then please get in touch at [email protected] or call 0207 479 7980.  We'd love to chat with you and see if we can help you with your next role.
Why do some contractors work as via an Umbrella company and some via a Limited Company?
In the case of Alex, her contract role was deemed outside of IR35 – which means that HMRC consider her working relationship with the client to be more like a genuine business to business relationship rather than an employer to employee relationship – so she could choose between having her own Limited company or going through an umbrella company.  Many first-time contractors opt for going through an umbrella company initially as they will be supported with setting up a Limited company, accounting and legislation.  If her role had been deemed inside of IR35, the end client or hiring organisation needs to ensure compliance with tax and employment laws and the umbrella company would take on the contractor effectively as their own employee and ensure that the correct tax and NI deductions are made.  Recruitment companies see themselves as recruiters and not employers of all their contractors, which is why they use an umbrella service to streamline the process.  End clients often take this route to hiring additional resources as they do not want the additional responsibility and risks of having workers who are only with them to deliver a specific project or on a temporary basis.
Why do contractors need insurance?
If you are a Limited company contractor, you are responsible for running a business and as you are working with other business entities, having insurance in place will protect you and your business assets from potential claims and legal liabilities.  You will need to look at the nature of your work and decide what insurance/s will be best suited for you and your business.  Below is a summary of key insurances that you may consider, but you should also always refer to your Contract for each piece of work you do, as this may stipulate the need for certain insurances.
Professional Indemnity Insurance: This type of insurance is essential for contractors who provide professional advice or services. It covers legal costs and expenses in case a client claims that the contractor's advice or services have caused them financial loss or damage.
Public Liability Insurance: Public liability insurance is important for contractors who interact with clients, customers, or members of the public during their work. It provides cover for claims made against the contractor for personal injury or property damage caused as a result of their business activities.
Employers' Liability Insurance: If a limited company contractor has employees or hires subcontractors, employers' liability insurance is a legal requirement in many countries, including the UK. It covers claims made by employees for work-related injuries or illnesses.
Tax Investigation Insurance: This insurance can help cover the costs of professional representation and advice in the event of a tax investigation by the tax authorities. Tax investigations can be time-consuming and costly, and having insurance in place can provide peace of mind.
Cyber Liability Insurance: For contractors who handle sensitive client data or work with computer systems, cyber liability insurance can help protect against financial losses resulting from cyberattacks, data breaches, or other cyber incidents.
Equipment and Business Property Insurance: This type of insurance covers loss or damage to business equipment, tools, and other property used in the contractor's work.