Work-Life balance – are companies crossing personal time boundaries?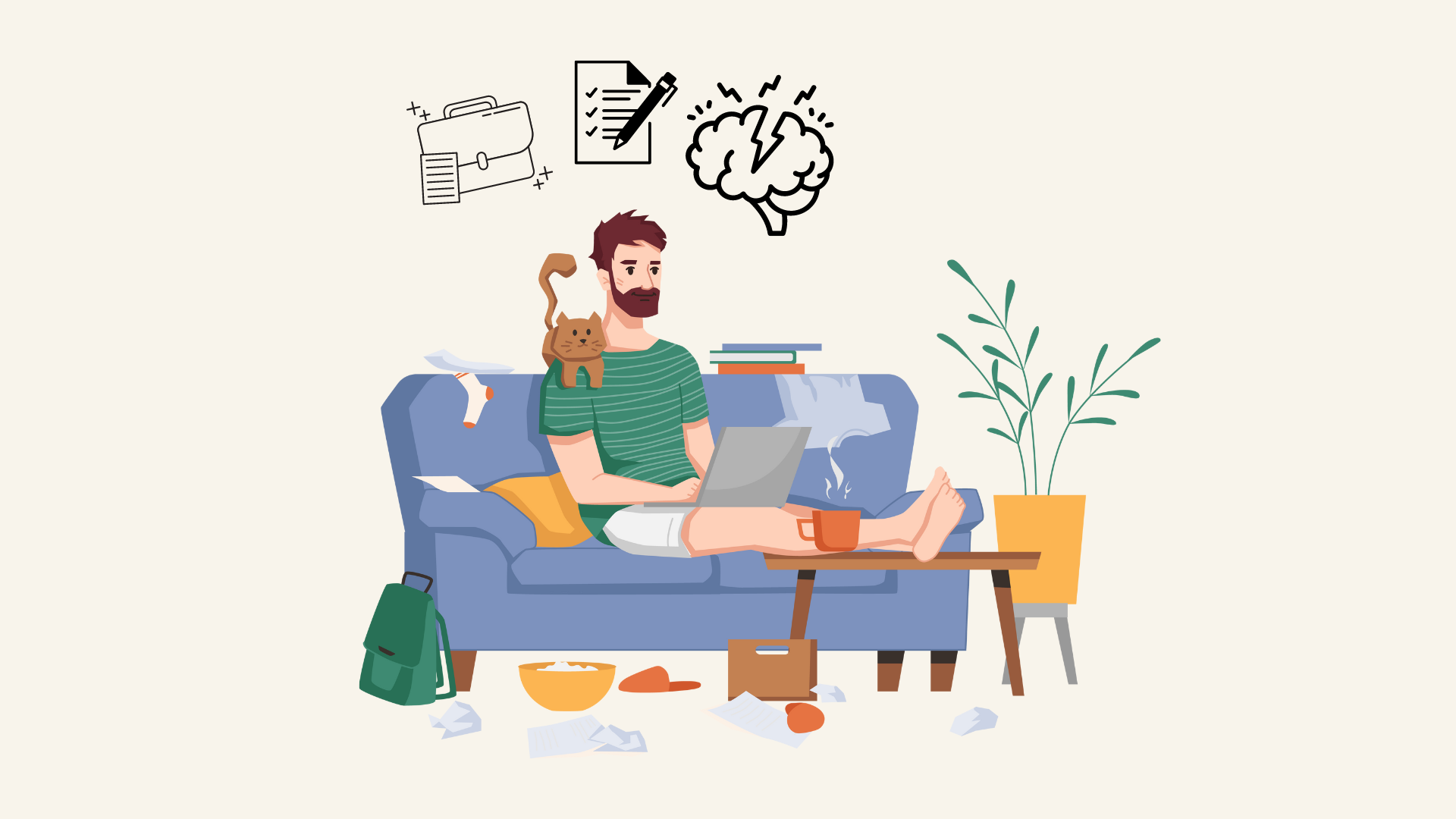 Work-life balance has become a significant topic since a few years back and hopefully it has helped to shed light on how much employers need to improve in terms of work practices and culture changes. When you search for ways to find a better work-life balance, the internet gives you access to a relentless list of advice starting with prioritising work tasks, structuring time at work, leveraging technology to work smarter, taking breaks during the work day and the list goes on… Not to take away the good in this information, but what is hard to find is how an employee can have a healthy work-life balance if the work they take on is simply too much?
Organisation for Economic Cooperation and Developer (OECD) released a report ranking countries based on their quality of work-life balance in 2019. The results reflect stats such as working hours, time for leisure, personal time, and employment rate of mothers in the 35 OECD member states (including Columbia, Brazil, South Africa and Russia). When it comes to the top-performing countries, all those that make the list are based in Europe. However, it is the Netherlands that takes the crown for its attitude towards social times.
According to Dutch law, a person can work a maximum of 9 hours a day and 45 hours a week. However, because the maximum working hours per year are 2080, the outcome is a 40-hour working week. On top of that, Dutch wages are higher than anywhere else in Europe and they have the option to reduce their 90-minute lunch break in order to head home an hour early. At the bottom of the ranking, in the spotlight for overworking is Columbia, where citizens work around 48 hours a week with the potential of an additional 12 in overtime and just one obligatory day off a week.
And where does the UK sit within the list? UK comes in 28th out of 40 countries, one position ahead of the US but far behind in the ranking. The cumulative effect of increased working hours is having an important effect on the lifestyle of a huge number of people, which is likely to prove damaging to their mental well-being.
According to the Mental Health Foundation, the pressure of an increasingly demanding work culture in the UK is perhaps the biggest and most pressing challenge to the mental health of the general population.
A recent report from the Health and Safety Executive in the UK found that 595,000 workers suffered from work-related stress, depression, or anxiety in 2017/18—and 239,000 of these were new cases reported that year alone. Unrealistic workload, lack of managerial support, changes at work, and bullying in the workplace were all significant contributors. And, in total, the mental-health crisis led to 15.4 million working days lost in the UK over the year. According to the Annual Survey Report (CIPD, 2016) "a higher proportion of organisations (nearly three-fifths overall) report that long working hours are the norm". Working overtime is a major issue, with 24% of 5,136 employees surveyed by the UK's Chartered Institute of Personnel and Development (CIPD) working more than 10 hours every week above what their contract demands; 68% of these respondents would like more flexible work arrangements.
So, what is the route to take?
Organisations remain divided in how strategically and proactively their approach to employees' well-being should be (CIPD, 2019). However, some have dared to implement innovative strategies and have conquered a temporary (!) place in the Ranking of Best Companies to Work for. Let us keep in mind this is and will be a long and continuous journey as new generations are emerging in the business marketplace, i.e. millennials have had a significant impact on work and personal relationships and that has affected today's company mindset.
According to Forbes (2016), millennials may be the most studied generation in history. Research shows they put an emphasis on corporate social responsibility, have a great reverence for the environment, place higher worth on acquiring experiences than material things, and are adept at building communities around shared interests. Surprisingly, this generation of workers is projected to take up 75% of the workforce by 2025, and their underlying reasons to choose a place to work shifted from chasing a job at well-known companies to pursuing happiness and a wealth of experiences. That fact has made smart leaders sharpen their sense of mission rather than risk losing these employees to more purpose-driven companies. They should also consider a new generation called Z or post-millennium (those who were born between 1995 and 2010) where the oldest ones are finishing university and will, without any doubt, shake the business market. Meanwhile, there are routes that could be explored and have proven to increase well-being and happiness.
1. Flexible working:
This is one of the trends that has grown the most in recent years. Now, people expect it every time they are applying for a job as something included in the basic salary package. As Peter Cheese (CIPD's Chief Executive and co-chair of the Flexible Working Task Force) said "at its best, work gives people purpose, a sense of identity and achievement, and allows them to contribute to society. But, as our research shows, work can sometimes be all-encompassing, demands too much of people's precious personal time, and takes too much out of them (…) bringing flexible working to the masses and help reset the work-life balance is essential. Not only will this help to improve people's quality of life, but it will make their performance at work more sustainable over the long-term." In a services industry such as recruitment, where consultants are expected to eagerly meet the clients' needs and requests, with overtime and tight deadlines involved, PCR Digital has created new policies setting itself apart from its competitors and giving staff a great work-life balance. PCR truly believes that success comes from a place where personal dreams and ambitions go hand in hand with professional achievements.
2. Affordable childcare:
This is essential for parents trying to balance work and family obligations. The UK has recently introduced several measures aimed at helping families with children on low incomes into employment. The extension of early education centres' working hours is a positive step. The government is also investing £350 million to raise the childcare fee subsidy from 70% to 85% (OECD Better Life Index website). In the private sector, some companies, are making history with new HR policies such as offering childcare support in emergencies and subsidising creche facilities along with 40 weeks of maternity leave.
Nowadays, pressure to perform at work is crucial and so people spend much of their lives in the workplace. Whether you are in an office five days a week, or working shifts, it is common that the day does not always end when you leave for home. With technology at our disposal, we are always reachable: we can work from home, check emails and send a text to a colleague at a click away. Without a good work-life balance, exhaustion, stress and burnout can make an appearance so it is essential to take time to relax, unwind and enjoy other aspects of life.
Work is just one part of life. It may be an important part, but it is still just one part. Maintaining health and happiness is vital – feeding passions, building relationships and enjoying life. Maintaining a good work-life balance can ensure people are chasing their personal dreams, whilst flourishing at work.