Recruitment within Digital Accessibility
Joe James talks shares his knowledge when it comes to hiring for digital accessiblility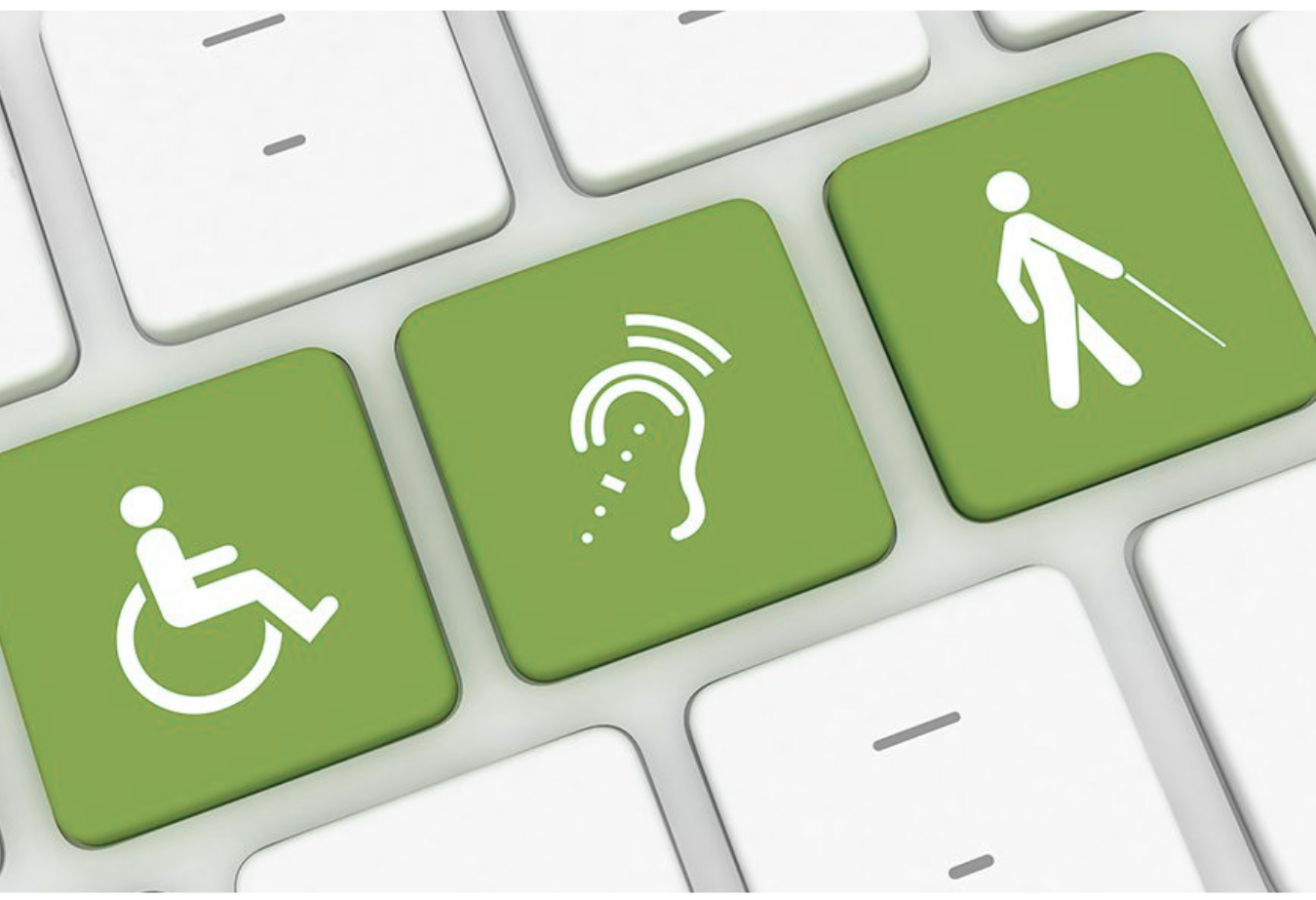 Recruitment within Digital Accessibility
TL;DR — It's hard and time-consuming building a network and finding the best people within such a small and niche space — So I've spent the time doing it, so you don't have to!
Digital accessibility is an essential component of any modern website, application or digital product. "Allowing" people with disabilities to access and engage with digital content shouldn't even need to be an additional thought — it's a fundamental right (and clearly outlined in legislation such as the Equality Act 2010).
Image of a Microphone, 'Stickman' Accessibility Logo and a Wheelchair Access Logo on a grey backgound.
However, so much has changed in the technical landscape over the years; constant growth, shiny new features, AI and VR becoming the 'must-have' tech etc. and with the introduction of corner cutting frameworks, sped-up development methodologies and the need to just push to hit unreasonable deadlines, we're still creating content that is fundamentally inaccessible for many. It's become the new norm to just design and develop tech or content that works for "us" which in turn can exclude so many people often forgotten about or just not considered — those with different needs or who are 'unlike' ourselves.
Digital or Online access for people with disabilities has been pushed aside and become the proverbial 'elephant in the room' for such a long time. Many teams and/or decision makers within businesses seem to find it much easier to move forward in blissful ignorance (until a court case is raised, reputational risk is teetering on a cliff edge, or they're made aware of the exponential growth available to them).
Therefore, when it comes to actually doing something about it and needing to find qualified, experienced and genuinely caring professionals with the necessary experience in digital accessibility, it can be extremely challenging — as someone with no prior knowledge or interest in the topic, where would you even begin?!
One of the primary challenges in recruiting for digital accessibility professionals is the lack of individuals with the necessary experience and training. Accessibility is a relatively new field, and there are few formal educational programs or certifications available. As a result, many organisations struggle to find candidates with the right mix of technical, business and communication skills.
Furthermore, external consultancies currently have a stranglehold on providing training services without implementing a permanent team within companies once they have left. This can result in limited knowledge transfer and a lack of long-term accessibility strategy within the organization.
Despite these challenges, it's crucial for companies to prioritise digital accessibility and invest in building an internal team or network of accessibility professionals and advocates. Not only is it the right thing to do, but it also makes good business sense. By improving accessibility, companies can expand their customer base, increase brand loyalty, and avoid costly legal action related to non-compliance.
I have found that, to overcome some of the challenges of recruiting for digital accessibility professionals, companies can take a few steps. First, they can partner with universities and organizations that offer accessibility-focused programs and training. Second, they can consider training existing employees with relevant skills in accessibility, such as user experience designers or front-end developers. Finally, they can work to create a culture that values accessibility, places it into their practice and prioritises it as a key component of their digital strategy.
This has worked for some, not all, of the companies I have spoken with when it comes to their own needs within the Accessibility field. Even with a robust strategy in place and long-lasting internal staff focussed on design and usability, there is still the on-going struggle of expanding and finding that initial team to set things up. You'll also need additional staff in place to bolster the strategy, ongoing projects and ensuring that Accessibility training, implementation and awareness is an ever-present force throughout the entire Software Development Lifecycle of an organisation. That's where I step in!
I have worked with the largest tech company in the world, as well as smaller UK based Accessibility consultancies, to assist them on their perpetual journeys to find and retain the best in class when it comes to Accessibility. Hiring one person to "lead" on accessibility is one thing… but what is truly needed is a central team who are responsible for growing the culture and awareness, providing internal consultancy to designers and developers, hosting workshops and internal learning and development, conducting audits and testing for new and legacy products, transferring that knowledge while having the firsthand technical skills to get it done. It takes time and constant care and attention, but the benefits FAR outweigh the costs once you have the right people in place.
That's right — even the largest tech company in the world need assistance when it comes to such specialist and niche recruitment/consultancy. We have had a remarkably successful partnership with them over 12 years. We are constantly ensuring they have the best contractors and permanent staff available in place to continue being one of the top advocating companies for digital accessibility. Less time spent looking for the staff means more time actually getting it done!
To ensure that we are well connected and can source the best available talent on the market, we have set up Accessibility specific meetups/events, have a successful Accessibility podcast with over 1000 downloads in our first 6 months, have a huge network of over 5,000 people working within Accessibility and are constantly evolving the ways in which we serve the community!
In conclusion, recruiting for digital accessibility professionals can be challenging, stressful, time-consuming, and at times impossible. There is such limited resource out there, that you need to be able to quickly identify talent in order to beat your competition and hire the best people for your company.
It is essential for companies to prioritize accessibility and build an internal team of experts. By doing so, they can improve the user experience for people with disabilities, increase their customer base, and avoid legal issues. While it may require some initial investment, the benefits of having internal accessibility expertise far outweighs the costs.
If you would like to have a non-obligatory chat about how I have helped others recruit professionals within this space and how I can help you to identify talent, the flexible services I can provide and what the cost/time savings would be to you and the wider business.
To get in touch:
Send a calendar invite to: [email protected]
Connect via LinkedIn
If email creates barriers for you, feel free to call the team on: 0207 479 7989