Emily Whitworth - Sales & Marketing Coordinator
My role is to organise, manage and create all marketing and digital content for PCR Digital! I have responsibilities from website implementation and management, to SEO maintenance and copywriting, to brand development and the creation of brand material. I also train the recruitment team to be the best that they can be on social media, and collaborate with everyone on selected projects.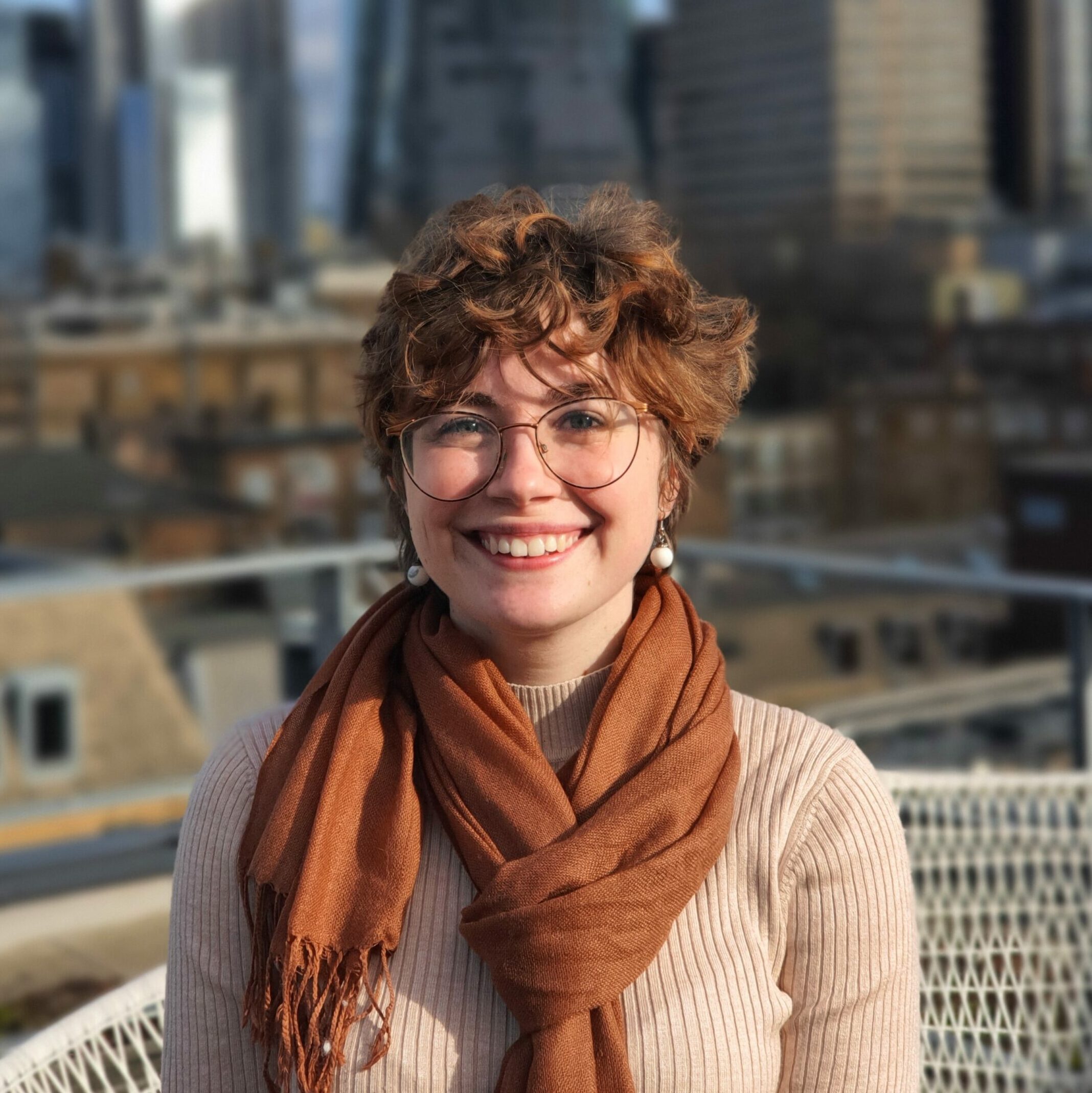 I worked with Emily on a social media project [at the University of Surrey]. Emily has spent a great deal of time on the project and worked effectively in the team. She has taken leadership on many tasks such as creating social media posts, market research, creating the survey, as well as contacting other departments and societies within the university [...]. A lot of Emily's work has greatly improved the University of Surrey library marketing approaches and relationship with students.
Jaswinder Mudhar - University of Surrey
What is your specialist area?
My recruitment marketing career at PCR Digital has been to develop our online presence from the ground up. I started here in 2020 during my university placement year during my English Literature and Creative Writing degree, and I have been here since then working to help London's technology and digital hiring space learn about PCR Digital, and how great our recruitment team is!
My specialism is marketing for recruitment agencies based in London. I have also become very skilled at copywriting and website design, analytics, and training recruitment teams in personal branding.
Why PCR Digital?
I can market for PCR Digital because I feel so passionately about them. I believe everything that I say because I know it to be true, and I want everyone else to know it, too.
In all honesty, I have never heard any employees talk about a company the way that everyone here talks about PCR Digital. The team has a genuine love for the business, and the business, guided by Jane Abbott's amazing leadership as MD, has a mutual care for the team as well. I genuinely feel so supported, appreciated and respected and I am surrounded by a group of wonderful people. Everyone here truly cares about their candidates, clients, and each other, and I feel so lucky to be a part of that. It isn't typical for a business to be this way within the recruitment industry, and it is such a pleasure.
What are you passionate about?
I was always one of those students who liked going to school (odd, I know) because I like seeing what I can produce and I have a love of writing. Similarly, I have always had a passion for making a difference and contributing to positive change. Through my recruitment marketing at PCR Digital, I have always been proud to be able to do both of those things, as I have the ability to create freely whilst working for a genuinely amazing company, with a team that thrives on making people happy.
What do you love the most about your job?
I love that I am able to work with such a great team.
What is one fun fact about you?
I'm… a total nerd! My dad raised me with a love of gaming (board games, card games, online, the lot!). I come from a family of quiz and game show lovers, and at all family events, we play interactive games. This developed a passion of gaming in me, too, and some of my favourite things to do are to go to board game cafés and to play on my console at home.
Is there anything else you'd like to say?
I just feel incredibly lucky to work for such an amazing recruitment company. PCR Digital really is the best!